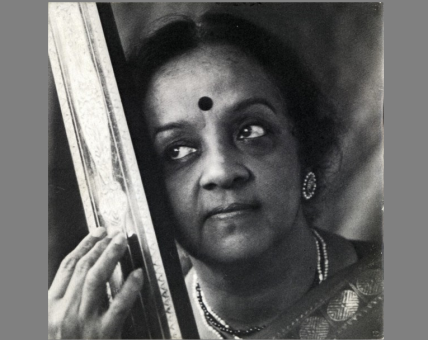 by Kavita Das
This post originally appeared on the Asian Pacific American Center's blog, NOW.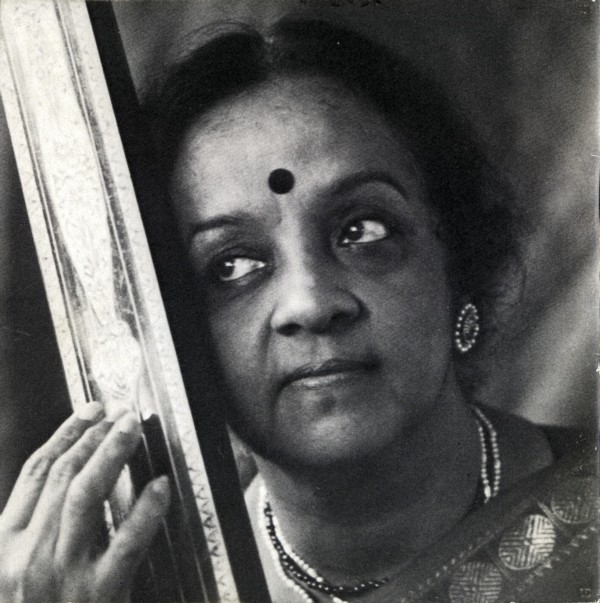 In 2009, Lakshmi Shankar, an eighty-three year old acclaimed Indian classical music singer, received a Grammy Nomination for Best Traditional World Music Album. Many in the West came to know Lakshmi Shankar through her cross-cultural collaborations with George Harrison of The Beatles. But few know that offstage, they counted each other as good friends. Others discovered Lakshmi Shankar as the melodic voice on the soundtrack of the Oscar-winning movie, Gandhi, but are unaware that as a child, she actually met Mahatma Gandhi several times.
Indians and Indian Americans have gotten to know Lakshmiji, as they affectionately call her, in all her incarnations over the decades. First, they saw her grace the stage as a teenage dancer in Uday Shankar's groundbreaking Indian dance troupe. Later, they were charmed by Lakshmi as a Bollywood actress in early Tamil Talkies. Finally, they came to love and praise her for her amazing talents as a Hindustani or Indian classical music singer and their adoration continues today. But even amongst Indians, few know that illness prevented Lakshmi from continuing her career as a dancer, leaving her devastated but also laying the groundwork for her reinvention as an Indian classical singer, who would go on to win high accolades throughout the world.
Lakshmi's story and her evolution as an artist and a person closely parallels the story of how Indian music made its way across thousands of miles to be met with great excitement and growing popularity amongst audiences in the West and globally. In my mind, the most fascinating elements of this story are the intrepid Indian musicians, who traveled as cultural ambassadors on a mission to share their art form with the world and their admiring and curious Western counterparts. These Western musicians, who spanned classical, pop, and jazz genres, were excited to help popularize and collaborate, creating the early strains of Indian fusion music. Amongst the first wave of Indian artists, sitarist Ravi Shankar, sarodist, Ali Akbar Khan, and tabla player, Allah Rakha are most recognized for their contribution to expanding the reach of Indian music. Similarly, in terms of their Western counterparts, American classical violinist, Yehudi Menuhin, British rock 'n roll legend, George Harrison, and American jazz musician, John Coltrane are often credited with ushering in a greater awareness of Indian music in the West.
However, the story as it has been told is not complete. If it were a song, it would be missing some of its most poignant, albeit, softer strains and notes. And those notes reached worldwide audiences through the stirring melodies sung by Lakshmi Shankar from her initial world tour with Uday Shankar's dance troupe as their music director and singer to Ravi Shankar's Festival from India tour to George Harrison's Material World tour, not to mention her many recordings including the soundtrack of the Oscar-winning film, Gandhi, directed by Sir Richard Attenborough. These incredible accomplishments culminated in her Grammy nomination. Beyond the accolades, through her unique gifts as a singer, Lakshmi Shankar has given Indian Americans the chance to experience nostalgia for their homeland, through a favorite melodic Bhajan or Thumri, while through her fusion collaborations, she has also pushed audiences to consider how the musical traditions of India and the West can be artfully woven together.
Lakshmi's story is uniquely compelling and relevant for several reasons. First, she provides a perspective on the journey of Indian music to the West that has rarely been heard from: a female Indian musician who was part of that movement. Second, while most musicians of her stature focused on cultivating one art form over their lifetimes, Lakshmi was forced to reinvent herself from an accomplished dancer, to an actress, and only much later in life, forged a new path forward as a Hindustani singer. Finally, while Lakshmi eventually found success as an artist and happiness through her family, she has endured tragedies as well, including the loss of her beloved only daughter and frequent singing companion, Viji. Indeed, one of the most powerful lessons that Lakshmi's life story has to offer to Indian Americans today is to cultivate the strength to reinvent oneself and the ability to stay rooted in your culture, yet open to other cultures. This lesson is particularly relevant for the next generation of Indian American artists, who seek to build on the foundation created by artists like Shankar. Besides providing a beacon through her own life story, Lakshmi, now eighty-seven years old and a resident of Los Angeles since the 1980s, continues to teach a dedicated cadre of students, ensuring that her unique brand of Hindustani vocal music lives on.
While it is important to document Indian cultural traditions, it is just as important to tell the story of the artists who keep those traditions burning by not only cultivating the interests of enthusiasts and connoisseurs but by sparking an awareness and interest in new audiences across cultures. Lakshmi Shankar is one of these key ambassadors and her story is one that spans the globe, Indian and Western musical traditions, and some of the key moments of this century.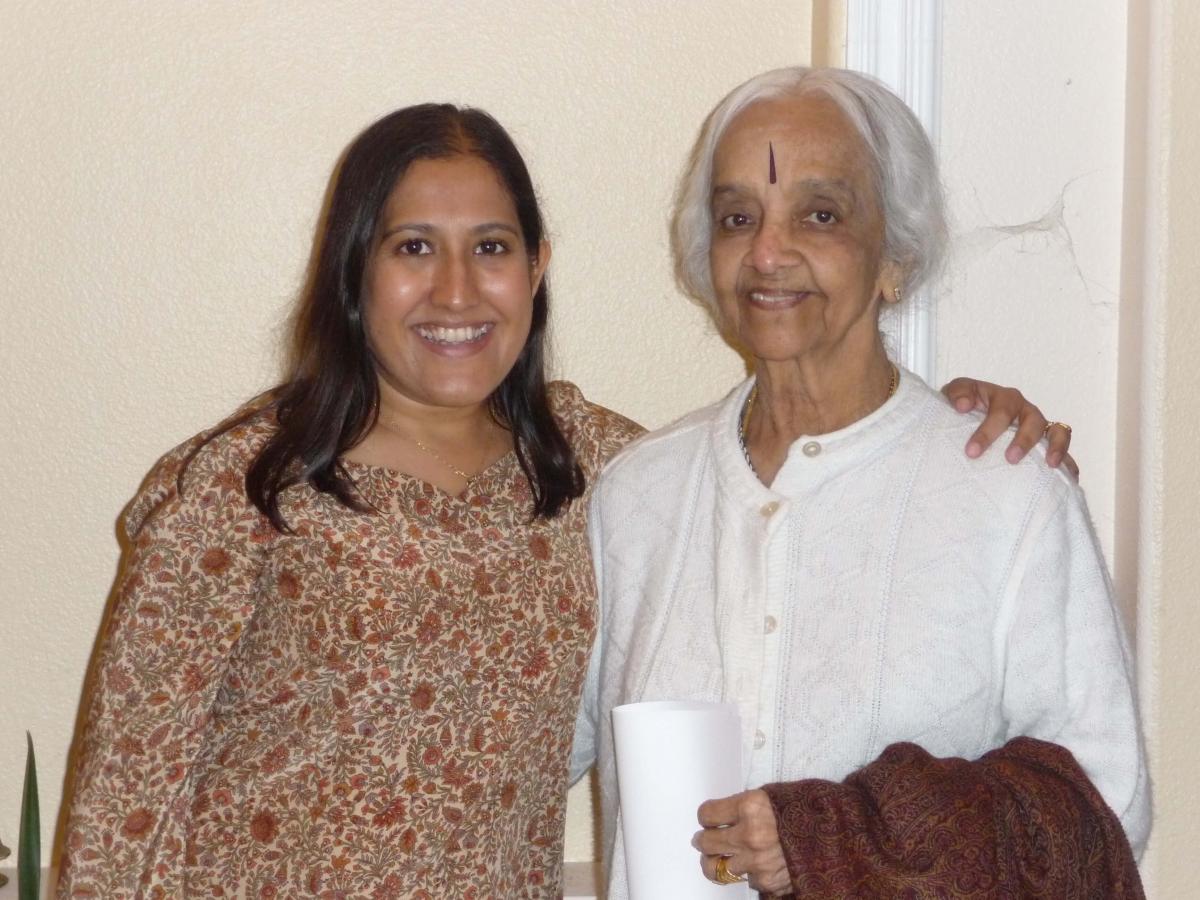 ---
After 15 years developing and leading innovative programs in the social change sector, Kavita Das now serves as a nonprofit consultant and writes nonfiction and creative nonfiction. She is currently at work on a biography of Lakshmi Shankar. Kavita's work has been published in The Aerogram, Quartz, The Rumpus, Colorlines, Thought Catalog, DashAmerican, The Sun, and will be featured in an upcoming anthology by Telling Our Stories. Connect with Kavita on Twitter @kavitamix
http://smithsonianapa.org/now/lakshmi-shankar-a-life-journey-that-echoes-indian-…