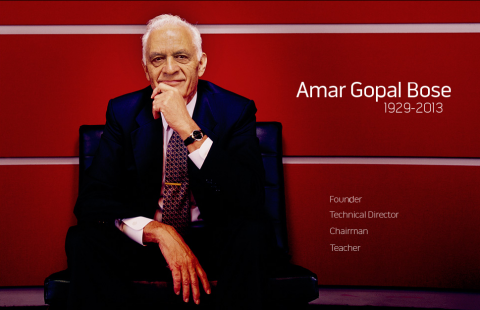 By Nimita Uberoi and Kalyan Venkatraj
​This post originally appeared on the Asian Pacific American Center blog, NOW.
July 18, 2013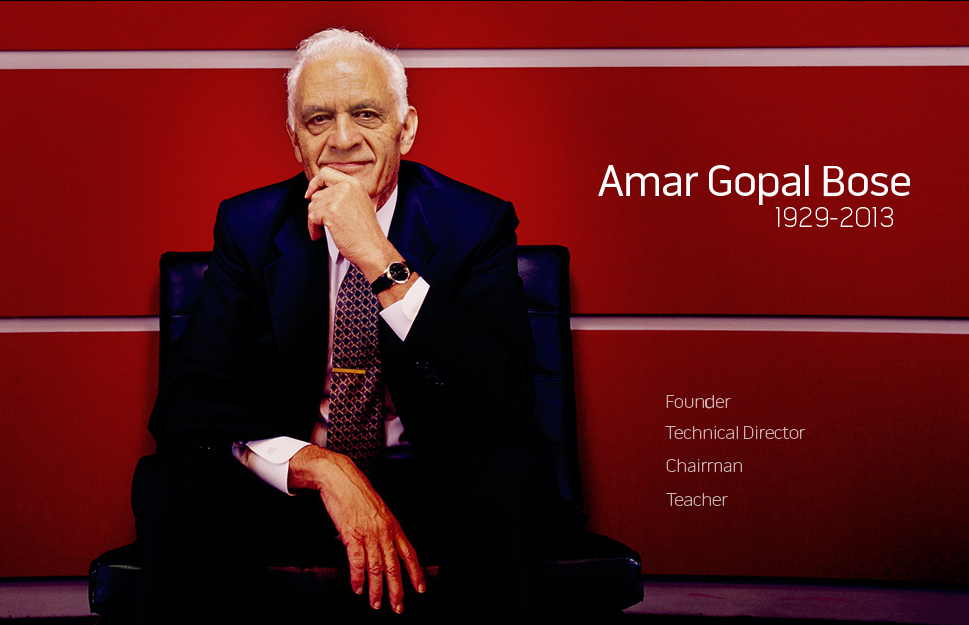 Have you ever heard a piece of recorded music so clearly and vividly that you felt you were at a live concert?  Chances are that this came about due to the refinement of speaker technologies by Indian American inventor Amar Gopal Bose.  Bose (b. 1929) passed away on July 12, leaving behind a legacy that included a 40-year research and development career in acoustics technology at MIT and the widely-recognized Bose Corporation, whose non-voting shares he donated to the university to further research and education.  Bose's father, who campaigned for India's independence from the British, arrived at Ellis Island in the 1920s with twenty dollars in his pocket, settling in Philadelphia with his mother, a schoolteacher of French-German ancestry. Bose recounts the racism his family endured there: "the prejudice was so bad in the United States at that time that a dark person with a white person would not be served in a restaurant." (1)
At age 13, to supplement his family's income, Bose enlisted school friends as co-workers in a home-based business repairing model trains and radios; thus began lifelong endeavors to better instrumental sound.  A doctoral degree from MIT and subsequent professorships there supported the founding of Bose Corporation,  "whose products can be found in Olympic stadiums, Broadway theatres, the Sistine Chapel, and the Space Shuttle (where his noise cancellation system protects the astronauts from permanent hearing damage)." (2) From changing the way we enjoy music to enhancing the safety of our vehicles, the corporation's products mirror the maverick nature of its founder.
To learn more about other Indian American inventors, and their contributions to American history, visit the upcoming exhibition Beyond Bollywood: Indian Americans Shape the Nation towards the end of the year and through 2014 at Smithsonian National Museum of Natural History.
---
Sources:
Nimita Uberoi, a rising junior at Brown University studying Political Science and Environmental Studies, and Kalyan Venkatraj, a rising senior at University of Texas-Austin studying Government and Ethnic Studies, are both interning with Smithsonian Indian American Heritage Project this summer.
http://smithsonianapa.org/now/amar-gopal-bose/