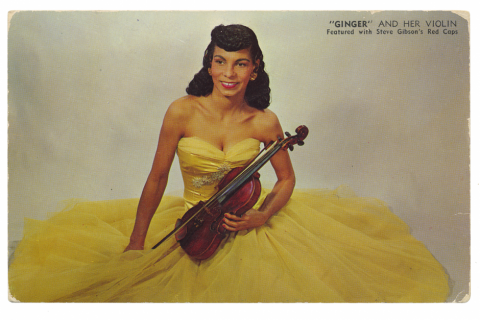 By Steven Lewis, Research Assistant​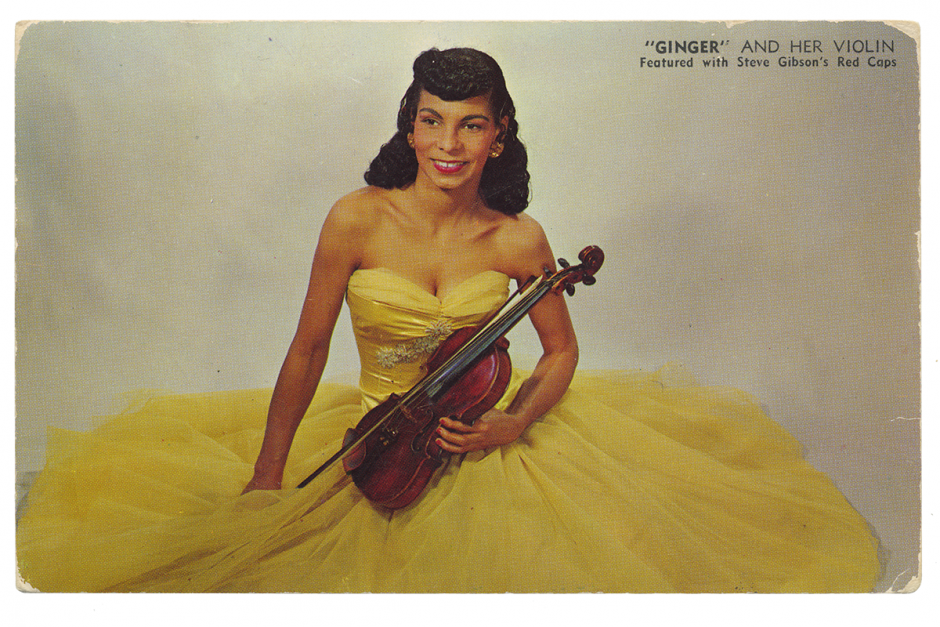 Jazz violinist Emma "Ginger" Smock was born in Chicago in 1920. After her parents' untimely deaths left her orphaned at age six, Smock moved to Los Angeles where she was raised by her aunt and uncle. She soon displayed precocious musical talent. Realizing their adopted daughter was a prodigy, Smock's aunt and uncle bought her a violin and arranged for her to receive private music lessons. Within a few years, "Little" Emma Smock could be seen performing around Los Angeles as a solo violinist. At age 10 she played the Hollywood Bowl and gave her first solo recital at Los Angeles's First AME Church the following year. As a teenager, Smock played violin in prominent musical organizations including the All-City Student Symphony and the Los Angeles Junior Philharmonic, of which she was the only African-American member.
Smock spent the early 1940s performing light concert music before becoming a protégé of veteran jazz violinist Stuff Smith in 1943. Smock had already begun experimenting with improvisation and was an admirer of jazz violinists like Stéphane Grappelli and Joe Venuti. It was Smith however, who launched her career when he arranged for her first professional job as a jazz musician. By the time she was 23, Smock was playing jazz around Southern California with an all-female trio called the Sepia Tones and she would go on to become a prominent figure in the Los Angeles jazz scene in the years following World War II. 
To read more and to explore the Ginger Smock collection, click here to visit the National Museum of African American History and Culture Website...
https://nmaahc.si.edu/explore/stories/collection/Ginger-Smock