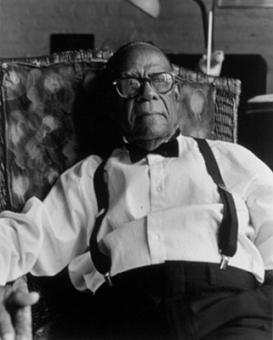 Latin American and Latino musicians and their traditions have made indelible marks in the musical cultures of the United States.  The best known examples include the musical dialogues between New Orleans, Veracruz, and Cuba at the turn of the 20th century; the relationship between Dizzy Gillespie and Mario Bauzá in New York City during the Big Band era; the exchanges between Mexican, German, and Eastern European accordion music in Texas; and, among others, the Puerto Rican breakdancing crews that came of age with hip-hop. 
How present is this legacy in U.S. archives and museums?  At the Smithsonian, most of the work on this topic has taken place in the Center for Folklife and Cultural Heritage (producers of approximately 25 Folklife Festivals, which feature performances contextualized with exhibits and live interpretation), the Smithsonian Institution Traveling Exhibition Service (developers of some of the best-known exhibits about Latino music history), the Smithsonian Latino Center (managing funds that support the institution's Latino initiatives), and the National Museum of American History (which collects artifacts and oral histories, and produces public programs and exhibits).  A quick review of past and current exhibits shows the ways that Latin American and Latino musical traditions are categorized and contextualized in the United States.  Exhibits about these specific traditions and their artistic, social, and commercial contexts are relatively few, and many focus on a specific set of genres often described as Latin music.  A scholarly and popular interest in Latin music, Latin jazz and their roots has generated the following major exhibitions:
Ritmos de Identidad: Fernando Ortiz's Legacy and the Howard Family Collection of Percussion Instruments (2000; organized by the Smithsonian Latino Center in the Smithsonian Arts and Industries Building)
RAICES: The Roots of Latin Music in New York City (2002; Museum of the City of New York)
Azúcar: The Life and Music of Celia Cruz (2005; traveling exhibit organized by and opening at the National Museum of American History)
Rediscover Cuba (opened in 2016; Musical Instrument Museum, Phoenix)
As a U.S. musical category, Latin music emerges in the 1930s on the East Coast, with New York City—already home to several generations of Caribbean Latinos—as its primary base of production.  Like other labels it is porous, but tends to describe various Afro-Cuban and Afro-Caribbean rhythms that since the late 1800s were increasingly adapted to salon band ensembles that typically featured piano, European brass and woodwind instruments, violins, and an array of drums and small percussion.  The roots of this music were in street parties and in Afro-Caribbean spiritual traditions, but in New York City this music "crossed over" when it was played for dancers in hotel ballrooms and recorded for commercial distribution.  Its instrumentation and arrangement reflect the influence of the Big Band jazz format in dialogue with the rhythmic traditions and song repertoire of the Spanish-speaking Caribbean.  Latin music is a category that has encompassed genres like the bolero, rhumba, mambo, cha-cha-cha, and salsa. 
In New York, Latin music developed almost simultaneously with Latin jazz, sharing a lot of space and ideas with the genre.  What does Latin jazz do differently?  Its approach gives more time for improvisation and lengthy solos, it sometimes features more experimental arrangements and instrumentation, and its repertoire draws equally from the U.S. and Latin American songbooks.  One of the greatest contributions of both genres to U.S. music more generally are the conga drums—essential instruments for genres like disco, funk, go-go, and house music.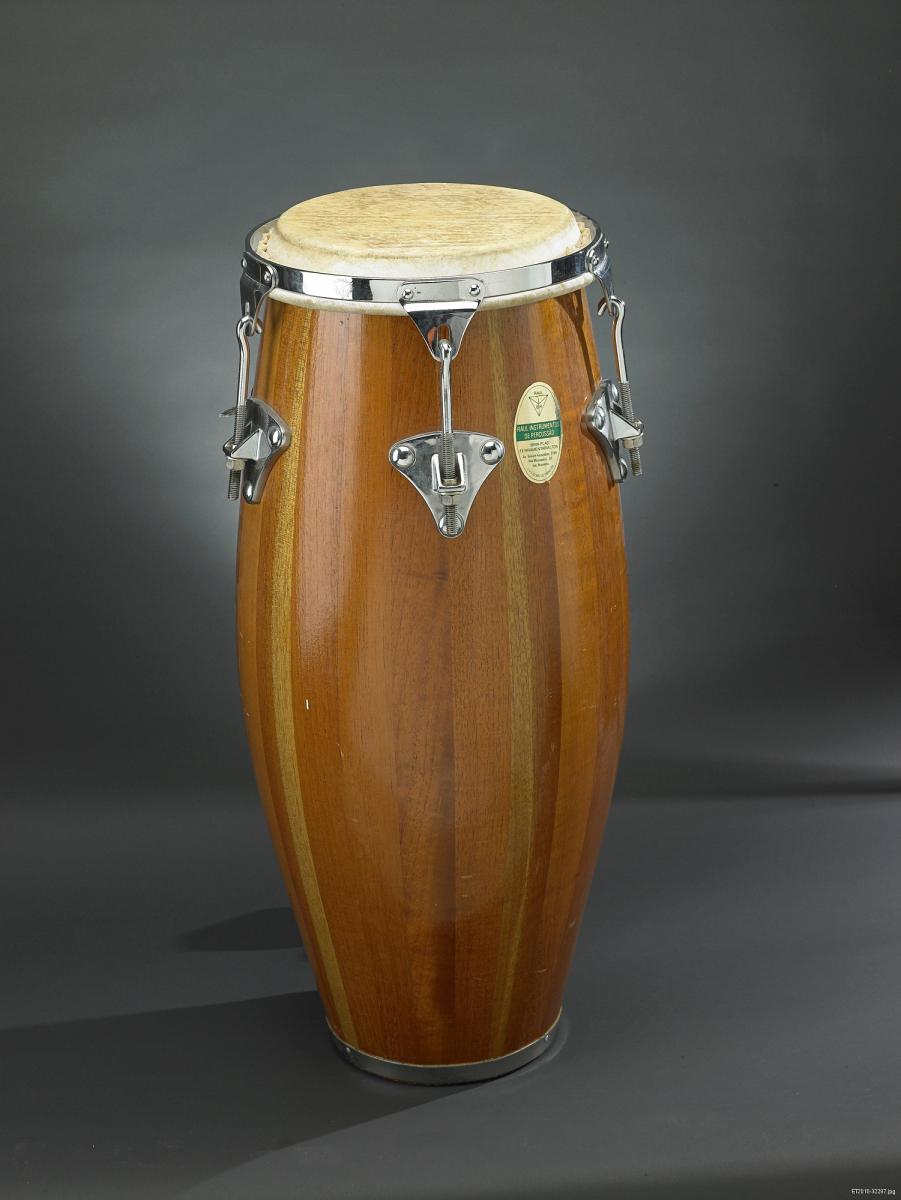 Latin music's percussion and rhythmic sensibility more generally (expressed even in the piano riffing know as montuno), are the basis for its near-universal popularity.  It is a genre that bridges Africa with Spain, Latin America, and the United States; it's also roomy enough to accommodate related genres like bugalú, Latin soul, freestyle, and house music.  Latin music exhibits that are currently under development include:
Exhibit on salsa by el Museo de las Américas, Puerto Rico (opening October, 2017)
Exhibit on salsa and political activism by the Museum of the City of New York (under consideration; date TBD)
Exhibit on Carlos Santana and the Summer of Love by the Mexican Museum of San Francisco (opening date TBD, 2017)
Other musical expressions like conjunto, mariachi, plena, political songs, religious processional music, among many others, also have a long history in different U.S. Latino communities but have been slower to garner the same amount of attention in exhibitions or collections as Latin music (from mambo to salsa) or Latin jazz.  The Latino presence in cross-cultural U.S. musical genres like rock and roll or house music, or in African American-identified music like hip-hop or funk is progressively being uncovered by music historians.  While the music of Latino musicians and communities is increasingly documented academically, it has yet to be systematically researched and collected in museums.
A general exception to this is in Puerto Rico, where many museums like el Museo de las Américas, Museo y Centro Humanístico de la Universidad del Turabo, and others feature permanent displays of traditional instruments. Overall, the number of Latin American and Latino music exhibits is growing both in number and range, as illustrated in the following examples from a range of U.S. museums:
Corridos Sin Fronteras: A New World Ballad Tradition (2002; traveling exhibit organized by Smithsonian Institution Traveling Exhibition Service (SITES), the Smithsonian Latino Center, and the UCLA Chicano Studies Research Center)
American Sabor: Latinos in U.S. Popular Music (2007; organized by University of Washington curators and the Experience Music Project (EMP) Museum, in 2012 developed into a traveling exhibit by Smithsonian Institution Traveling Exhibition Service (SITES))
¡Merengue! Ritmos Visuales/Visual Rhythms (2007; traveling exhibit organized by the Centro Cultural Eduardo León Jimenes)
Vexing: Female Voice from East LA Punk (2008; Claremont Museum of Art)
Permanent Latin American Gallery in the Musical Instrument Museum (2010, ongoing)
Jenni Rivera, La Gran Señora (2013; GRAMMY Museum)
100 Years of Flamenco in New York (2013; organized with Flamenco Vivo Carlota Santana New York Library for the Performing Arts at Lincoln Center)
¡Viva el Mariachi Femenil! (2013; organized by the Mariachi Women's Foundation, opened at the Women's Museum of California)
Corazón de la Comunidad: A Story of Mariachi in Los Angeles (2015; LA Plaza de Cultura y Artes)
FLAMENCO: From Spain to New Mexico (2015; Museum of International Folk Art)
Reviewing these lists of exhibits, the Smithsonian Institution stands out for its pioneering initiatives gathering oral histories, collecting artifacts and archival materials, and producing exhibitions, public programs, and recordings.  Particular recognition is due to Smithsonian veterans James Early, Marvette Pérez, Evelyn Figueroa, Olivia Cadaval, and Daniel Sheehy who have directed much of our finest work on U.S. Latino and Latin American musical traditions. 
---
Ranald Woodaman is the Smithsonian Latino Center's Exhibitions and Public Programs Director.  His work at the Smithsonian includes the exhibitions ¡Azúcar! The Life and Music of Celia Cruz (2005); Mexican Treasures (2007); Posters from the Division of Community Education (DIVEDCO) of Puerto Rico, 1949-1989 (2008); Panamanian Passages (2009); Southern Identity: Contemporary Argentine Art (2010), and Cerámica de los Ancestros: Central America's Past Revealed (2013). Currently, Ranald is managing the Latino DC History Project, developing an exhibit contextualizing the Taíno movement with NMAI, and leading exhibit planning for a future Latino gallery in the Arts and Industries Building.