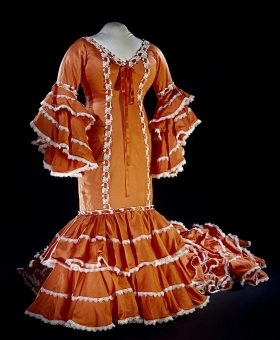 In May of 2012, the Smithsonian collaborated with photographer Robert Weingarten to build a historic portrait with help from the public. The National Museum of American History presented five blogs about significant individuals in American history and asked visitors to vote on which of the five historic figures they would most like to see depicted in the portrait. Celia Cruz was selected, and her finished portrait was displayed at the Smithsonian fall 2012. The process was documented on the NMAH blog, Oh Say Can You See? and can be revisited below. 
The Frame an Iconic American project was inspired by the exhibition Pushing Boundaries: Portraits by Robert Weingarten, which was on view July 2-October 14, 2012 at the Smithsonian's International Gallery, Ripley Center on the National Mall.
Celia Cruz: Queen of Salsa: the original blog posted to solicit audience participation in Weingarten's process  
By Melinda Machado
In the kitchen, it was KCOR: La Voz Mexicana en San Antonio. In the living room, the Spanish had a different accent and the music, a completely different sound. It was there that my Cuban father played his LPs. Somehow, he had made his way in the later 1950s from a tropical island to the middle of Texas, where no one but us it seemed ate black beans and lechon asado, or drank thick Cuban espresso coffee.
He was reluctant to talk about Cuba, a place he knew he'd never return to. So, I learned about Cuba from Celia Cruz. It was her image on many of the record album covers and her amazing voice that came from the record player. "Guántanamera" is probably the best known song, sometimes referred to as the Cuban anthem. It was popularized in the U.S. in 1966 by The Sandpipers, a folk rock group. (I have to admit, that when I was 5, I thought this was a song about a man named Juan from an island with palm trees and not about a woman from Guántanamo.)
If "Guántanamera" is the patriotic anthem, then the 1967 "Cuando salí de Cuba," is the anthem of exiled Cubans. All Cubans know Celia Cruz' version of this deeply melancholic song by Argentine Luis Aguilé—a song that says I can never die here for I left my heart buried in Cuba… it is waiting for me to return there.
Celia Cruz was born Ursula Hilaria Celia Caridad Cruz Alfonso on October 21, 1925, in the diverse working-class neighborhood of Santos Suárez in Havana, Cuba. In a career that spanned six decades and took her from Cuba to the United States, Cruz became known around the world for her piercing and powerful voice and larger-than-life personality and stage costumes. Upon her death on July 16, 2003, she was celebrated around the world as the "Queen of Latin Music" and the "Queen of Salsa."
Continue reading on the O Say Can You See? blog...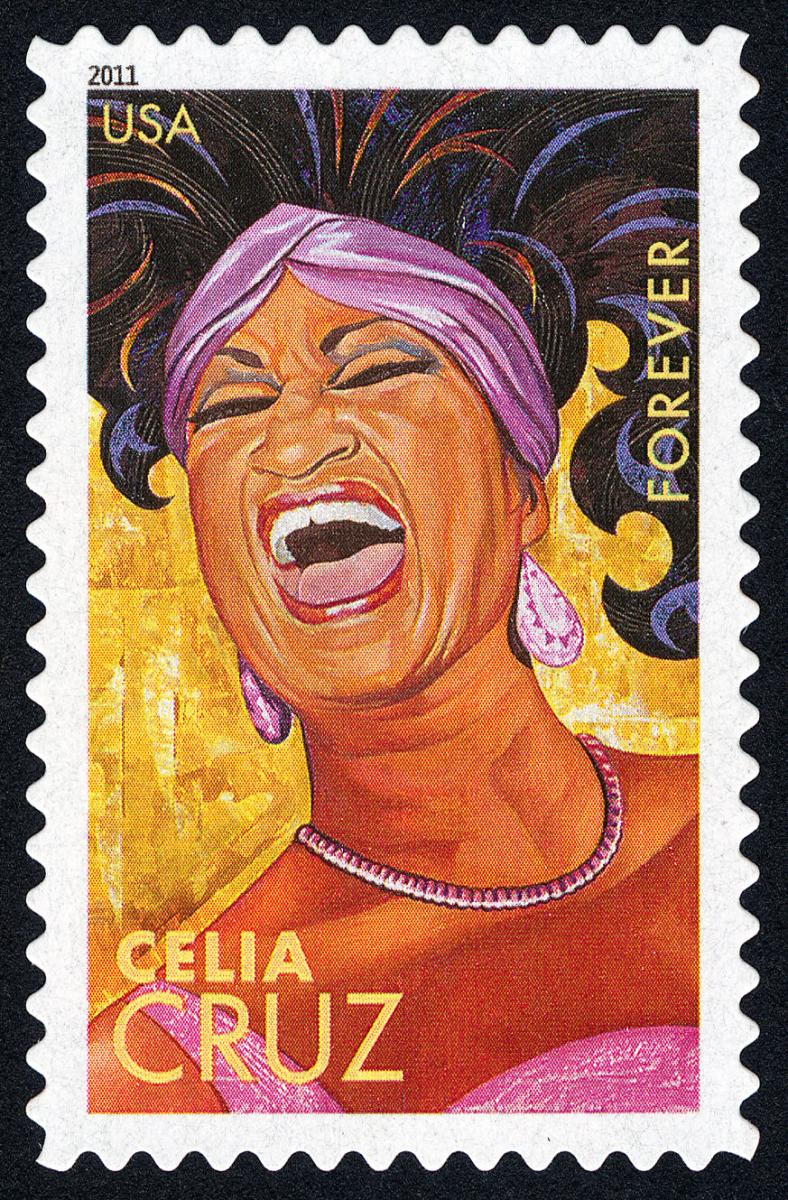 And the winner of the Frame an Iconic American contest is…
We asked you to vote on which of five iconic American figures should be memorialized in a new biographical portrait by Robert Weingarten, a noted photographic artist. After more than 11,000 votes cast, the winner is…Celia Cruz! Each historical figure brought a different set of ideas to the discussion, and worthy arguments were made for each of them. The Queen of Salsa resonated with a clear majority of the voters, representing a multifaceted story of immigration, music, and entertainment.
Continue reading on the O Say Can You See? blog...
Celia Cruz Portrait Unveiled: announcing the new portrait.
It's a pop of vivid color and glimmering textures, tinted with memories of home, heritage, and, most of all, music. This biographical portrait by artist Robert Weingarten depicts Celia Cruz, the Queen of Salsa, and was unveiled this morning. It will be on display until May 2013.
We hope you like it because you, readers of the blog, voted for it. We asked you to pick which of five iconic American figures should be memorialized in a new Weingarten portrait and Cruz's multifaceted story of immigration, music, and entertainment resonated with the most voters. "This was the first time I've agreed not to pick who I was working with," said Weingarten, who listened to Cruz's music as he worked.
Unlike most portraits, Weingarten's don't include an image of the subject. Instead, photographs of objects, documents, and other symbols that represent the person are layered into a composite image, conveying the individual's biography in a unique way.
Continue reading on the O Say Can You See? blog...