Object Details
Description

Agenda from the Second World Black Festival of Arts and Culture meeting of National Black Organizations and Leaders in Arts and Culture. The agenda is printed on legal paper listing the conveners of the meeting, the location and address of the meeting, as well as the agenda and invitation to the meeting. Top third [2nd WORLD BLACK FESTIVAL OF ARTS AND CULTURE/c"/"o CONSULATE GENERAL OF NIGERIA PHONE: PL2-1670/575 LEXINGTON AVENUE, N.Y. 10022/Meeting of National Black Organizations/and Leaders in Arts and Culture/DATE: Friday, June 23, 1972/VENUE: Johnson Publishing Co. Building/(10th Floor)/820 South Michigan Avenue/Chicago, Illinois 60605/TIME: 10 a.m/CHIEF CONVENER: MR. OSSIE DAVIS]. Middle third left column [Co-Conveners:-/Mr. Charles Diggs, Chairman/Congressional Black Caucus/Mr. Imamu Baraka/Congress of African People/Dr. Charles Wesley/Ass. for Study of Negro/Life and History/Dr. H.R. Branson/President, Lincoln Univ./Dr. Ms. Samelia Lewis/National Conference of/Artists]. Middle third right column [Mr. Samuel L. Evans/Philadelphia Bicentennial Corp./Rev. Jesse Jackson, Director/Operation Push, Chicago/Miss Dorothy Height/National Council of Negro/Women/Dr. Richard Long/Center for Afro-American/Studies, Atlanta]. Bottom third [(This list of co-conveners is not complete)/Dear Brother"/"Sister:/You are cordially invited to the above meeting in Chicago, on/Friday, June 23, 1972/Purpose of Meeting: To discuss the above Festival and the/organisation of Black American participation. A brief on the/Festival is attached./AGENDA/1. Opening Remarks: Mr. Ossie Davis/2. Address by President of the Festival and Chairman of the/International Committee, Chief Anthony Enahoro,/Federal Commissioner for Information & Labour, Nigeria./3. Selection of Vice-President of the Festival (American Zone)/4. -INTERMISSION-/5. Establishment of the American National Committee./6. National Sub-Committees./7. Date and Venue of first meeting of the American National Comm./8. General].
Data Source

National Museum of African American History and Culture
Owned by

Jan Bailey, American, 1942 - 2010
Date

1972
Credit Line

Collection of the Smithsonian National Museum of African American History and Culture
Medium

ink on paper

Dimensions

H x W: 13 15/16 × 8 1/2 in. (35.4 × 21.6 cm)
Type

agendas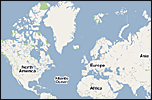 There are restrictions for re-using this image. For more information, visit the Smithsonian's
Terms of Use
page .
International media Interoperability Framework
IIIF provides researchers rich metadata and media viewing options for comparison of works across cultural heritage collections. Visit the IIIF page to learn more.