Up Where She Belongs—An Interview With Buffy Sainte-Marie
By Jeff Campagna
July 2, 2010
This article was originally published by Smithsonian Magazine. The full article can be read here.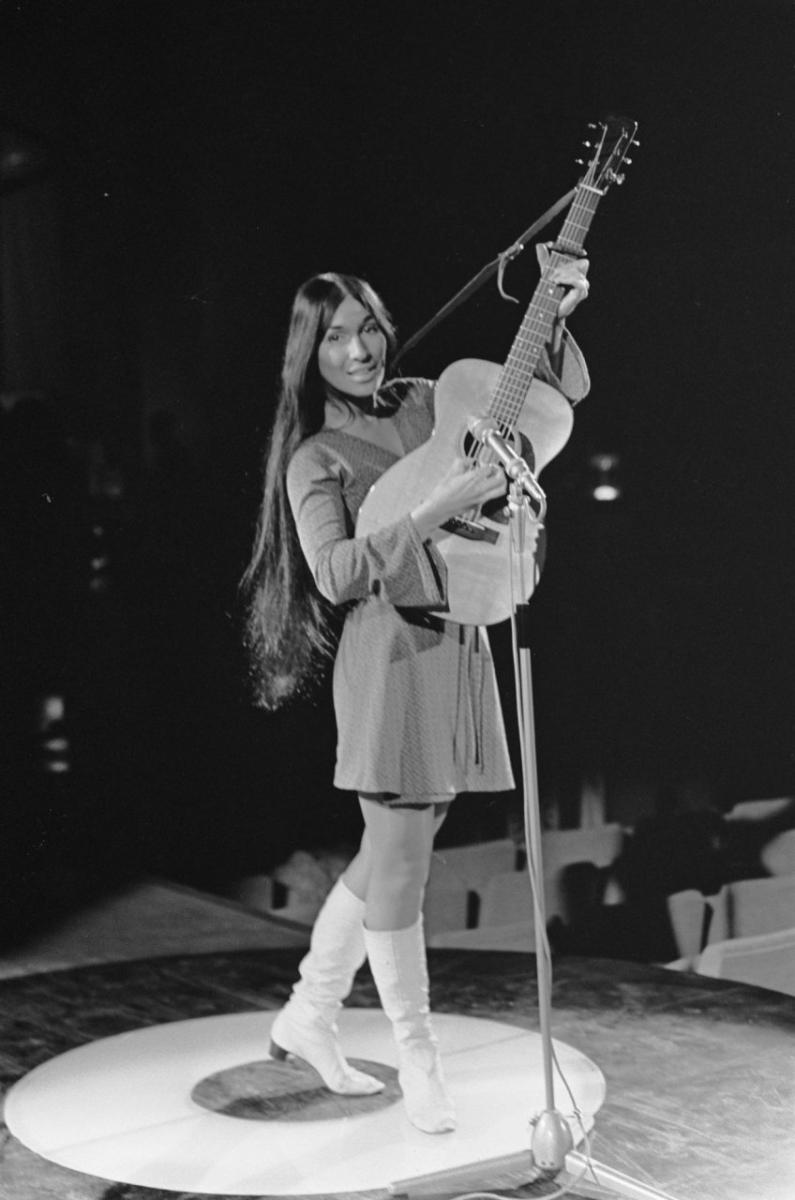 Celebrate Native contributions to American contemporary and mainstream music in the new exhibition, "Up Where We Belong: Native Musicians in Popular Culture," which opened yesterday, July 1, [2010,] at the National Museum of the American Indian. A live performance of bluesy rock by Derek Miller (Mohawk) kicks things off today, Friday, July 2, at noon in the plaza just outside the museum. 
Artists spotlighted in the exhibition include electric guitar god Jimi Hendrix (Cherokee heritage), rock 'n' roll guitarist Link Wray (Shawnee), Robbie Robertson (Cherokee) and Academy Award-winning folk singer Buffy Sainte-Marie (Plains Cree). 
Singer/songwriter and educator Buffy Sainte-Marie came up during the sixties, when folk and protest music was in the air. With an acoustic guitar in hand and a vocal style steeped in vibrato, she wasn't afraid to speak her mind, writing and singing songs with a messsage, like " Universal Soldier," " Mister Can't You See," and " Now That the Buffalo's Gone." A gifted songwriter, Sainte-Marie has been covered by an impressively diverse range of artists, including Elvis Presley, Barbra Streisand, Neil Diamond, Janis Joplin and Cher. 
In 1976, Sainte-Marie joined the cast of Sesame Street for a five-year run, and in 1996, the singer established the Cradleboard Teaching Project, an educational program designed to "turn on the lights" in public schools about Native American culture. 
I caught up with the multi-talented Buffy Sainte-Marie last week via e-mail and got her thoughts on education, Native American culture, and Lady Gaga.