Five You Should Know: Musical Pioneers
By Shannon, Social Media Intern, Smithsonian National Museum of African American History and Culture.
The original blog post can be found on the NMAAHC blog, "American History Through an African American Lens."
In the month of June we celebrate African American Music Appreciation Month (also known as Black Music Month). The celebration was founded in 1979 by Dyana Williams, Kenny Gamble, and Ed Wright. The month-long celebration is dedicated to highlighting the achievements of African Americans to music. The celebration was formally recognized by the United States in a reception hosted by President Jimmy Carter on June 7th, 1979.
African Americans have influenced all genres of music from go-go to swing to gospel. In this Five You Should Know blog, we highlight African Americans that have made an impact on the music industry.
CHUCK BROWN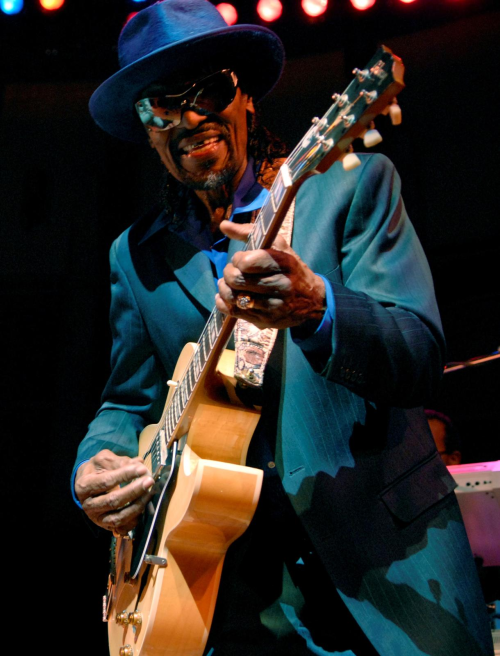 Photo: Chuck Brown image from WindMeUpChuck.com
Chuck Brown, "The Godfather of Go-Go," is a local Washington DC legend. Go-go music, believed to be a sub-genre of funk, is a combination of congos, cowbells, keyboard, guitar, and vocals. Chuck Brown combined his love of blues, jazz, gospel, soul, Latin, and African rhythms to create his own sound. What made Chuck and his band unique from the rest was his performance techniques. The percussionist kept playing between songs, he promoted a lot of audience call and response, and kept the dance floor packed all night. Some of his most popular songs are Bustin' Loose, Don't Mean a Thing, Run Joe, Chuck Baby, and Wind Me Up Chuck. Most recently, TV One featured Chuck Brown as a part of their Unsung music documentary program.
Watch Chuck Brown perform Wind Me Up.
THE FIVE BLIND BOYS OF ALABAMA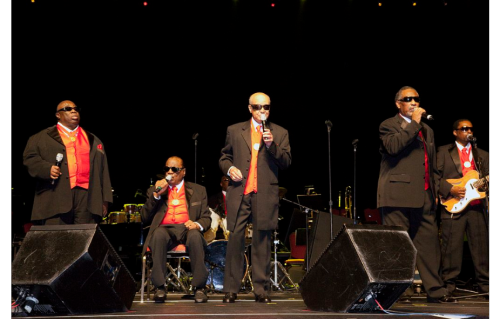 Photo: Blind Boys of Alabama Group at Alabama Country Music Hall of Fame concert for the Inductees into the Hall of Fame, Montgomery, Alabama. Library of Congress.
The Five Blind Boys of Alabama are remembered as living legends of gospel. The band first formed at the Alabama Institute for the Negro Blind in Talladega in 1939. Within their 70 years of existence, they've won five Grammys, two Lifetime Achievement Awards, been inducted into the Gospel Music Hall of Fame, performed for three presidents in the White House, and have released over 30 albums. Jimmy Carter, age 85, is the last member of the original Blind Boys that still regularly tours with the group.
Listen to the Five Blind Boys singing "Too Close to Heaven."
COUNT BASIE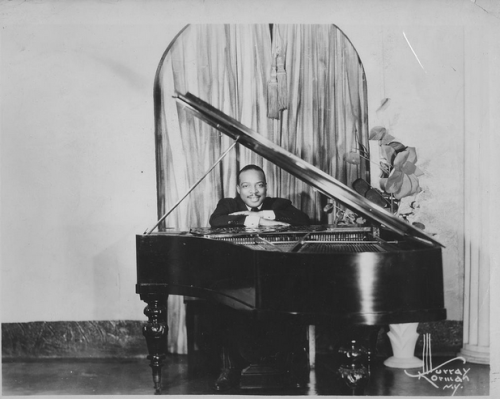 Photo: Count Basie, 1935, Naitonal Museum of American History, Archives.
Jazz pianist and bandleader William James "Count" Basie is known for his big band that thrived during the Swing era. Basie moved his band from Missouri to New York City in 1936 to introduce "Kansas City Swing" to a national audience. In 1958, Count Basie became the first African American man to receive a Grammy award. In the 60s and 70s, Basie colaborated with other musicians such as Ella Fitzgerald, Frank Sinatra, and Sammy Davis Jr. His singles April in Paris and Everyday I Have the Blues were inducted into the Grammy Hall of Fame.
SUGARHILL GANG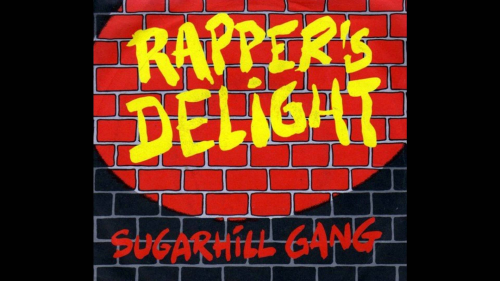 Music producer Sylvia Robinson discovered and signed solo rappers Mike "Wonder Mike" Wright, Henry "Big Bank Hank" Jackson, and Guy "Master Gee" O'Brien to her company, Sugarhill Records. Soon after, Wonder Mike, Big Bank Hank and Master Gee would form the Sugarhill Gang and become most famous for their hit, Rapper's Delight. The song became the first hip hop single to make the Billboard's Top 40 charts and Sugarhill Gang quickly became the first nationally popular African American hip-hop group. Though Sugarhill Gang never had another top hit, Rapper's Delight is still ranked #251 of "Rolling Stone's 500 Greatest Songs of All Time."
SHEILA E.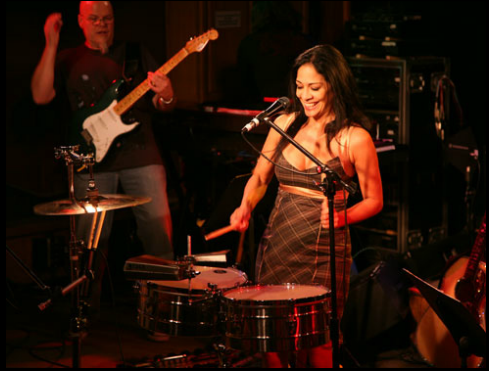 Photo: Sheila E. from www.sheilae.com
Born into a musical family, Sheila Escovedo, better known as Sheila E., is an international percussionist, singer, and songwriter. When the musician Prince saw Sheila E. perform at a concert with her father, Peter Escovedo, he decided to add her to his band. Though Prince initially helped to jumpstart her career, Sheila E. proved to be a successful musician in her own right. To date, Sheila E. has appeared in movies, released six albums, and collaborated with artists such as Beyonce, Jennifer Lopez, and Stevie Wonder.
Watch Sheila E. perform at Black Girls Rock.
---
By Shannon, Social Media Intern, Smithsonian National Museum of African American History and Culture.